Codrops is a web design and development blog that publishes articles and tutorials about the latest web trends, techniques and new possibilities. The team of Codrops is dedicated to provide useful, inspiring and innovative content that is free of charge.
What sponsorship includes:
This is Advertorial Content, the advertiser provides the content that the publisher will share with their audience.
Includes
- An article that gets published just like any other post on Codrops (labeled as "sponsored") and that stays on the site forever.
- Article must be written by the advertiser, but we're happy to help edit it and work on the content and images.

Engagement
- Social media sharing on Twitter by @codrops (> 180,000 followers) and on the Facebook page (> 86,000 followers)
- Article is received in full by RSS feed readers (> 85,000)

Recent Performance
- Average 12,000 impressions (within 1st week)
- Average 13% CTR

Assets
- Article title (up to 20 words)
- Article content (up to 5,000 words) in HTML format


This is how a sponsored post will appear on the homepage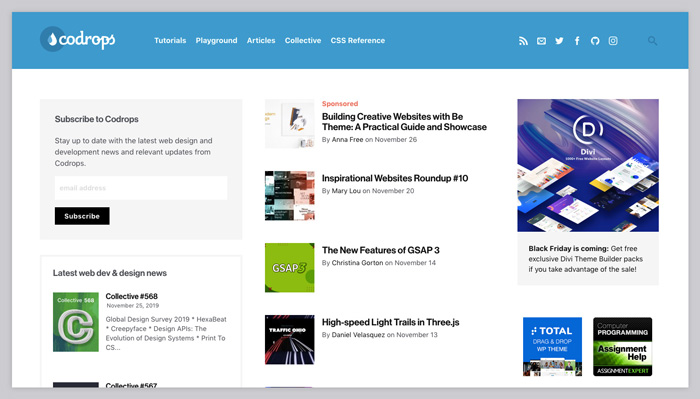 This is how the article looks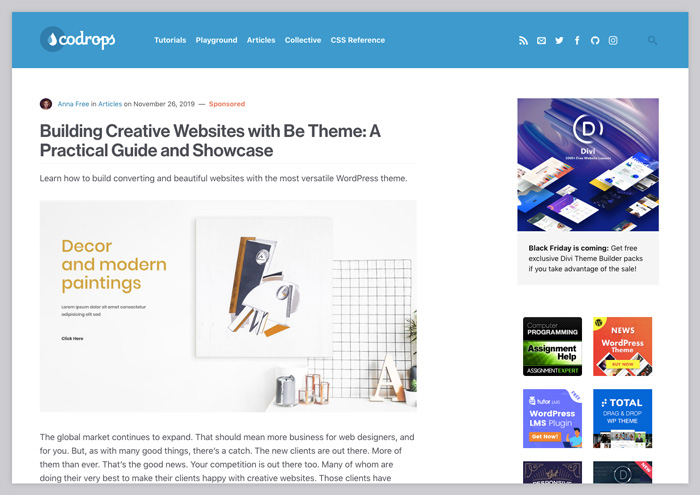 Examples of past sponsors: